Spline Gauges Core Values and History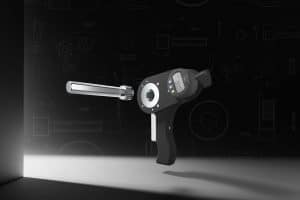 Established in 1962 Spline Gauges is the world's leading manufacturer of spline gauges and master gears.
Our highly skilled team of engineers are dedicated to producing supreme quality and reliability across our extensive product range. Ensuring Spline Gauges stand as market leaders in the field of precision gauging.
Spline Gauges has invested heavily in manufacturing equipment, processes and people and continues to do so. This gives us the ability to respond quickly and effectively to suit any of our customers' demands. We have also adopted lean manufacturing techniques which eliminate waste and compress production times making Spline Gauges even more competitive in the market.
Our professionalism and knowledge base ensures our quality standards exceed customer expectations. With the use of our fully equipped ISO/IEC 17025 laboratory, our team of technicians deliver the highest standards. Quality controls at each stage of manufacture are carefully monitored throughout our production process to the final inspection. Guaranteeing that every aspect is delivered with precision.
At Spline Gauges, we pride ourselves on our commitment to customer service. Ensuring a fast and effective response to our vast worldwide customer base. This has earned a position of authority in our industry along with our commitment to high-quality manufacturing, independent testing and reliable supply of spline gauges and master gears to some of the biggest companies in the industry and their tier 1 and tier 2 suppliers. Spline Gauges is a company you can trust.
Capabilities
WE DESIGN, DEVELOP, MANUFACTURE AND CALIBRATE:
Plain & Splined Plug & Ring Gauges
Taper Master Plug Gauges
Lock-Up Concentricity Ring Gauges
Variable & Versa Spline Indicators (Ring & Plug Type)
Spur & Helical Master Gears
Gear Artefacts
Tapered & Helical Spline Mandrels
Rotalock Mandrels & Workholding Fixtures
Fully Traceable In-House Inspection & Certification
ISO 17025 Accredited Calibration Services